WELCOME…I'm Thrilled You're Here!
If you're interested in learning how to reduce your daily, unpredictable IBS symptoms, I can help.
To begin, can I ask you a question?
Are you here because you:
are fed up dealing with daily symptoms like bloating, indigestion, unexplained weight gain, anxiety, brain fog and fatigue?
feel lost and blown off by doctors as you search for solutions to your weird gut symptoms?
have your heart set on getting back to your fitness routine but are reluctant to go to a gym or yoga studio because your irritable belly makes your life so unpredictable?
have been told that it would help your digestion to 'lower your stress and anxiety', but you need guidance on just how to do that?
are tired of being afraid of food and what it will do to you and just want relief?
GREAT NEWS:  If you answered YES to any or all of the above…YOU ARE IN THE RIGHT SPOT!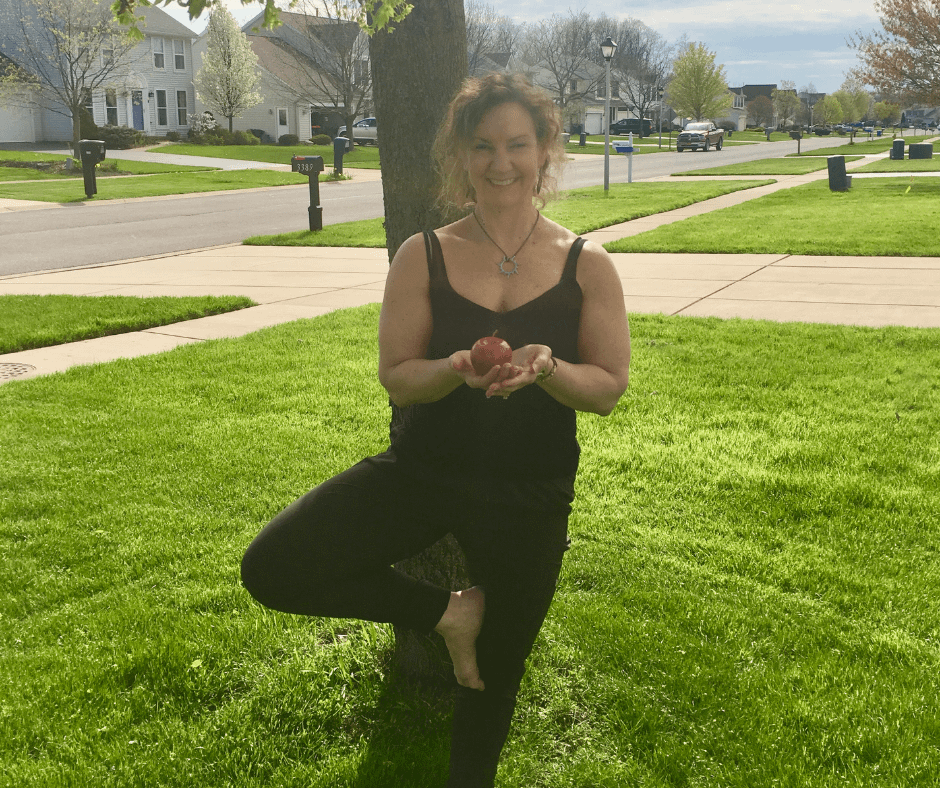 Hello… I'm Jocelyn.
I'm a science-loving, nature seeking, movement enthusiast!
I blend my expertise as a scientist, yoga teacher, fitness instructor and nutrition coach, as well as a decade of personal experience recovering from my own digetive troubles, in order to guide others with IBS to reclaim more symptom-free days!
I offer a multilayered approach to gut care, including a blend of nutrition coaching, stress rebalancing and movement.  And when I say movement I'm talking FUN, EXCITING and UNIQUE options…think martial arts based movements, kettlebells fused with kickboxing and Yoga Trapeze®.
I know first-hand that following a regular routine of both movement and mindfulness, as well as making individualized changes to your food choices can have profound effects on your digestive health.
I also understand that it can seem overwhelming to fit these changes into our busy lives, especially when dealing with an ongoing health problem.
But I believe we can collaborate to craft a program that will work for you!  You'll have a step-by-step plan and the necessary support to reach your goals of less symptoms, lower stress and feeling joyous!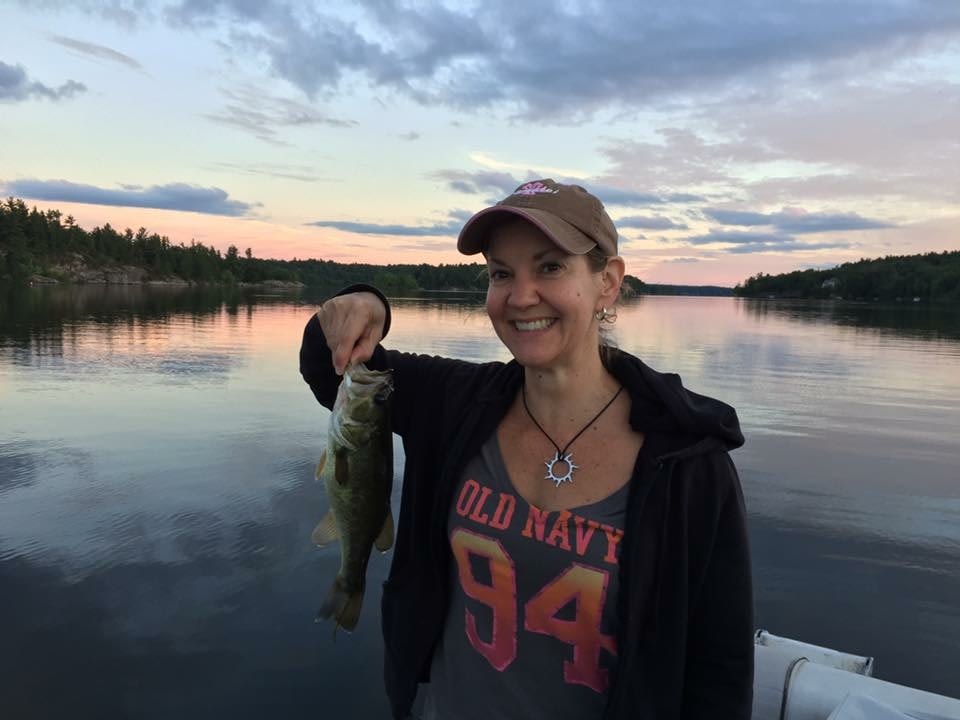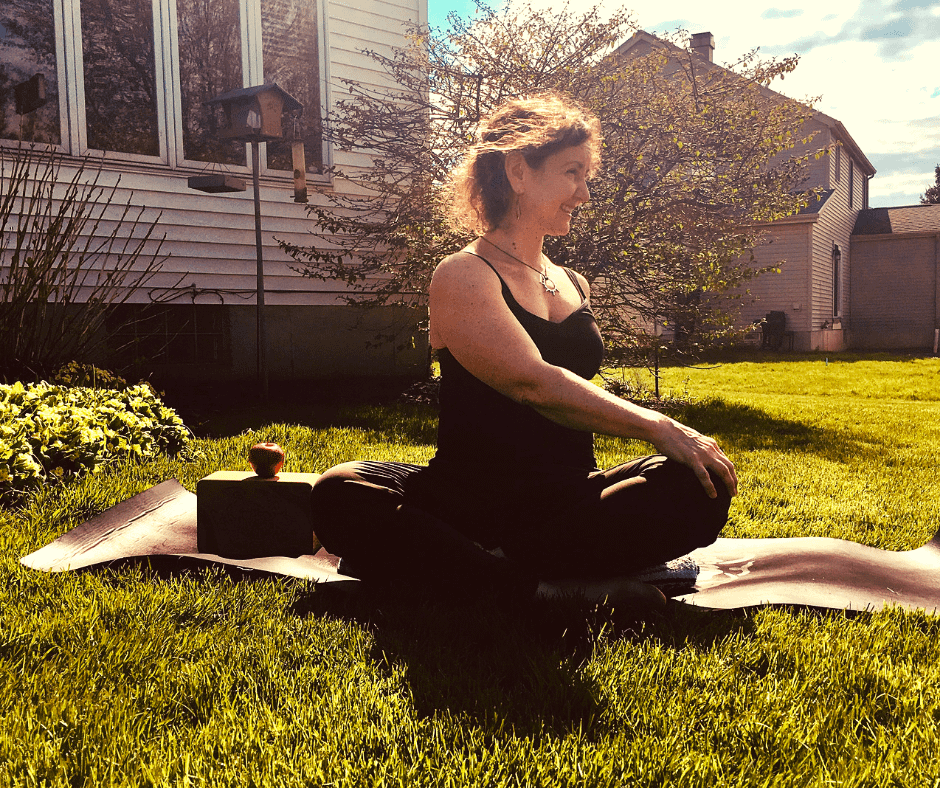 What brought me to yoga?
I actually dreaded my yoga classes at first!  Fitness has always been a big part of my life, but I wasn't convinced that yoga would be a good fit for me.  I was in no way flexible or graceful and I would not describe myself as a go-with-the-flow type of girl.  But I had committed to a well-rounded fitness routine that included yoga, so I did it. At first:
the postures felt strange to my body
maintaining stillness was a huge challenge
the time seemed to drag
Thank goodness I managed to stick with it! In time I noticed:
increased strength
better stability and balance
huge progress with my flexibility and mobility
improvements in other areas like my martial arts practice
What inspired me to share yoga with others?
Over time, the mental and emotional advantages of yoga also emerged.  I was drawn to the quiet, inward focus I developed.
l could even let go of worries and anxieties more easily.
My mind began to crave it as much as my body.
Several years ago I suffered a serious knee injury. I found myself sidelined from my favorite physical activities. 
But yoga remained my constant.
My rehab prevented me from doing many of the poses.  So I spent my class time learning to accept the things I could not do while tuning in to what my body needed to recover.
My appreciation of how yoga can heal on many levels deepened and I felt so grateful for my practice!
Yoga taught me how to connect to my body in a positive, grateful, and compassionate manner instead of from a place of anger and self-pity.
I found myself wanting to learn more and to share this unique power of yoga with others.
Why yoga for IBS symptom relief?
The surgery and long recovery transformed my yoga practice and it continues to evolve.
What started as a form of fitness training, is now a sacred time I cherish and use to create a better sense of balance and calm within my life.
Bringing this balance to my nervous system has had the added benefit of improving my digestion!
For the last decade I have dealt with all sorts of gut mayhem, including constant bloating, brain fog, anxiety, indigestion and other IBS symptoms.
But when I practice yoga with the intention of reducing stress,  I see these symptoms subside.
I believe that our miraculous bodies have an innate wisdom and are trying to move along a path towards radiant health. We can help this process by creating the conditions, the time, and the ideal environment for healing to take place.
The tools of yoga can be valuable in providing this for our bodies and minds.  My hope is that you find your path to vibrant health too!
~ Jocelyn

Yoga, Fitness and Real Food…The Perfect Blend
Yoga is just one piece of the puzzle, however.
My regular fitness routine provides relief from IBS symptoms as well.  Exercise helps to reduce my stress, lifts my mood and keeps my digestive system moving along.
The third piece to my gut wellness success has always been food.  When I eat wholesome, real foods and avoid processed 'fake foods' my belly feels so much better! For me, this includes avoiding gluten as well.
I have found each of these three keys works the best when blended with one another.
When yoga and fitness are used alongside a diet of real, clean foods, it creates the ultimate strategy to minimize daily IBS symptoms.
Now it's your turn!
Will you allow me the honor of teaching you how you too can use food, exercise and yoga to naturally reduce and eliminate your IBS symptoms?
All you need to do to get started is CLICK HERE to get your hands on my Intro to Clean Eating Bundle.  It's your first step and I'm excited to take this journey with you!
Curious? LET'S FIND OUT IF WE'RE A GOOD MATCH!
Schedule your FREE 'Find Digestive Harmony' 20-minute phone consultation and we can discuss the many options available using Yoga Merged to reclaim more IBS symptom-free days. Yoga Background
My yoga practice spans 13 years, and includes styles such as Hatha, vinyasa, gentle, and anatomy-based. I graduated from the Himalayan Institute in Buffalo, N.Y. as a 200 hour registered yoga teacher (RYT) in May of 2018.  I am CPR/AED certified.
I earned my Yoga Trapeze® certification in July, 2019. 
Additional Training
It is a priority of mine to continually learn and deepen my knowledge of yoga and fitness to better serve my students.  I have completed trainings in yoga for digestive health, hip therapeutics, core strength and yoga for sciatic pain, as well as courses on meditation.
I also earned my black belt in karate and have trained in judo. Education
I hold a Bachelor's degree in Medical Technology as well as  Bachelor's and Master's degrees in Biology.  My science education includes a substantial background in anatomy and physiology and microbiology.
I became an ISSA Certified Nutrition Coach in February of 2020.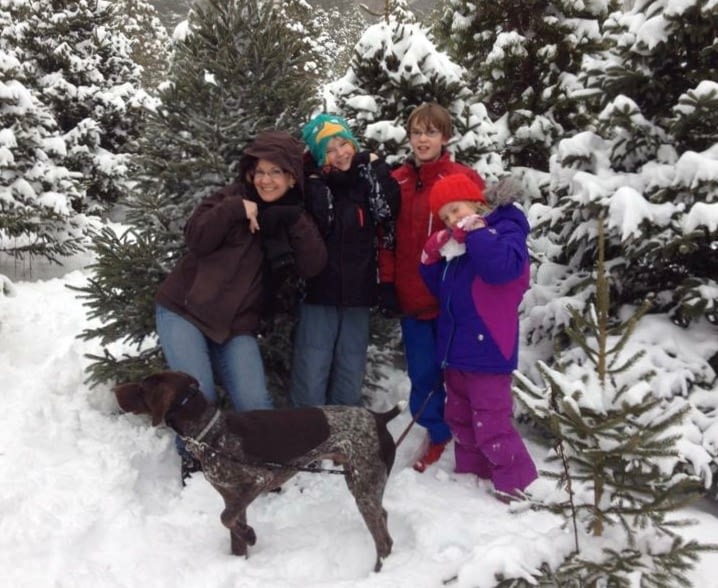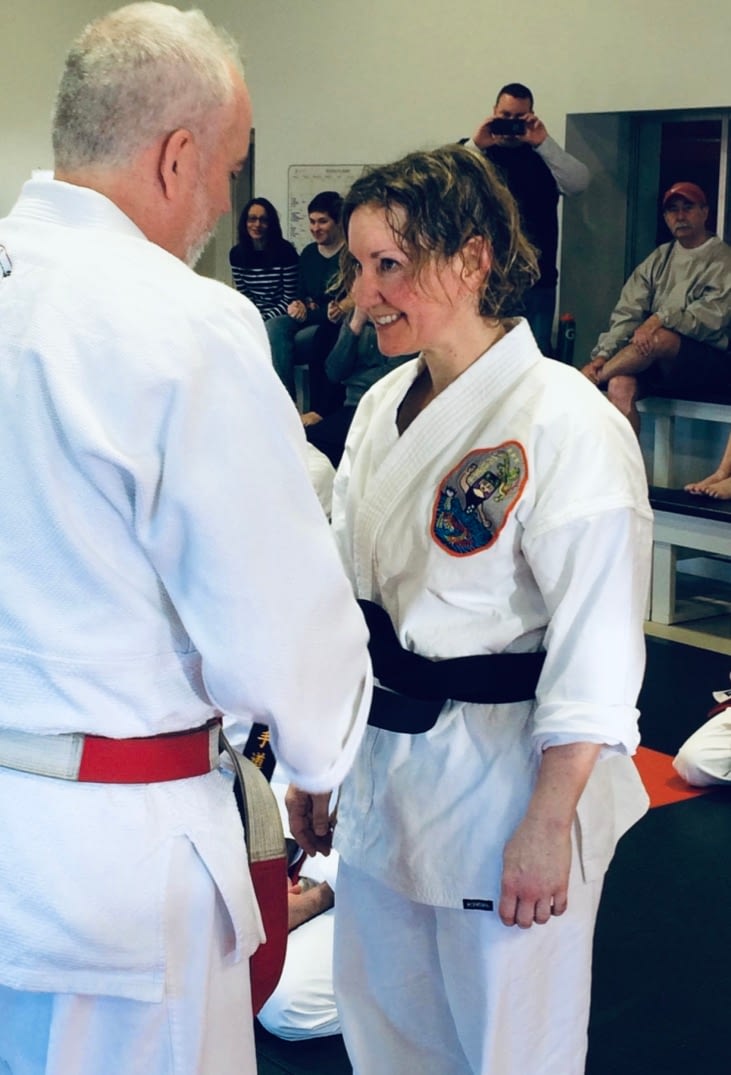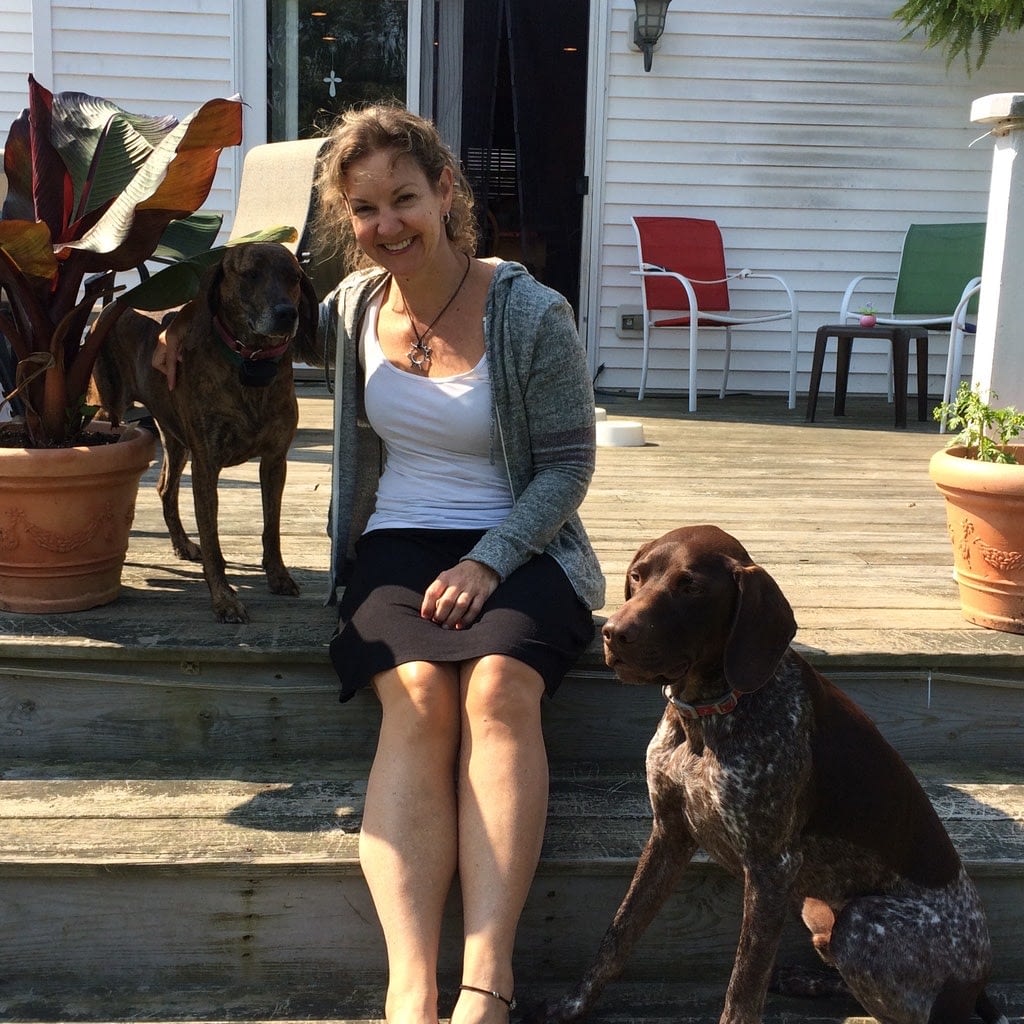 On a Personal Note
 It is my goal to bring the teachings of yoga with me into all areas of my life, whether it is having fun with my family, practicing martial arts, enjoying sunsets over Lake Erie, or spending time with the dogs I meet through my dog walking business.